A modern marketplace for quality meats that rivals your neighborhood butcher, curated by Award-winning Chef Andrew Dilda.
We believe cooking is an inherently human experience and that meals are meant to be a unifying experience not just a transaction.
When we outsource the cooking experience to veiled corporations we're outsourcing a fundamental part of what makes us human.


Fort Butcher's mission is to reconnect the modern meal to it's sources:

- The natural elements
- Us
By curating wholistic food experiences and delivering premium protein at affordable prices.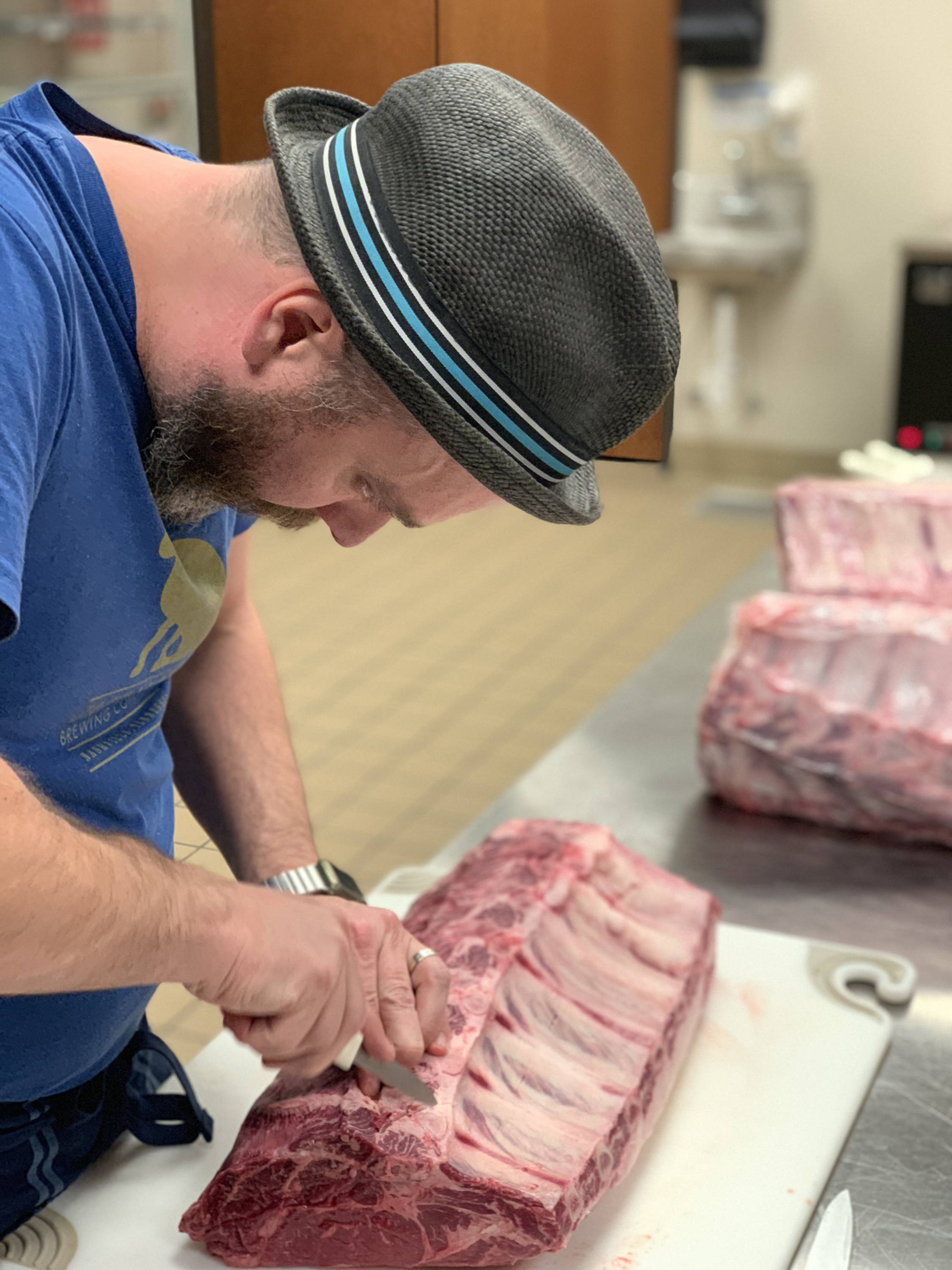 Andrew grew up in Northern California around bold and fresh flavors. So it's no wonder he found himself in the culinary field. He and his wife, Angie, strive to convey his passion and love of food to his two daughters, Eloise and Emily.
Andrew got his start bussing tables, but quickly found a love for the kitchen. Andrew traded his busboy apron for a kitchen apron. He has worked at some of the top restaurants in the Dallas / Fort Worth Area in his 15+ years of experience; Reata, Angeluna, and Woodshed Smokehouse, to name a few. In 2013 Andrew made the jump to Dallas opening up Barter on McKinney Ave. After Barter's closure in early 2015, Andrew returned to his roots and took over the reins at Reata as Executive Chef.
Andrew's passion for smaller, chef-driven concepts drew him away from Reata to open Independent Bar + Kitchen. While at Independent, Andrew was presented with the opportunity to consult on a Texas-style BBQ restaurant in Beijing, China. While in Beijing, he fell in love with the "fly bars" in the Hu-Tong area of Beijing. The bars had simple, quick, and sharable dishes that have inspired the evolution of Dilda's cuisine. Find his latest at Fort Butcher.